File Name:
CoronaChartCyclePeriod.efs
Description:
The following studies are based on the November 2008 article, Corona Charts, by John F. Ehlers.
Formula Parameters:
CoronaChartCyclePeriod.efs
View Line DC: True
CoronaChartSwingPosition.efs
View Line: True
CoronaChartSignalToNoiseRatio.efs
View Line Signal To Noise Ratio: True
CoronaChartTrendVigor.efs
View Line Trend Vigor: True
Notes:
The related article is copyrighted material. If you are not
a subscriber of Stocks & Commodities, please visit
www.traders.com.
Download File:
CoronaChartCyclePeriod.efs
CoronaChartSwingPosition.efs
CoronaChartSignalToNoiseRatio.efs
CoronaChartTrendVigor.efs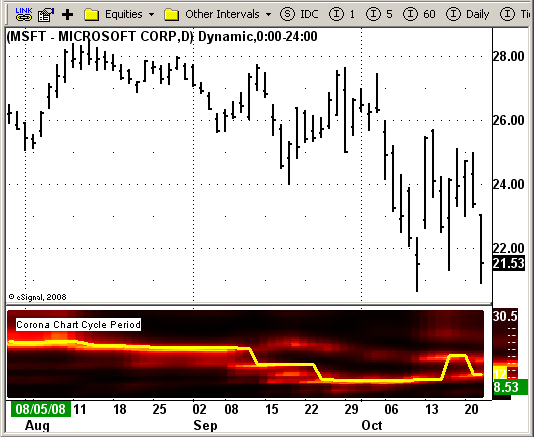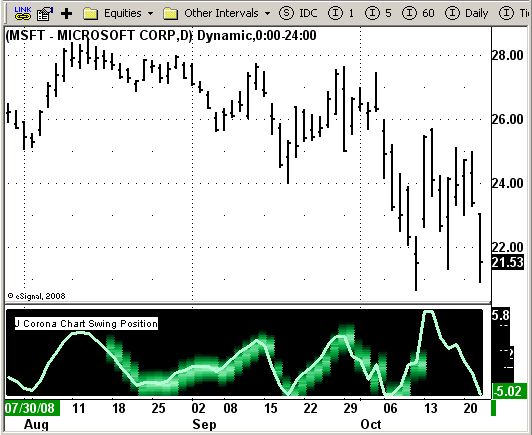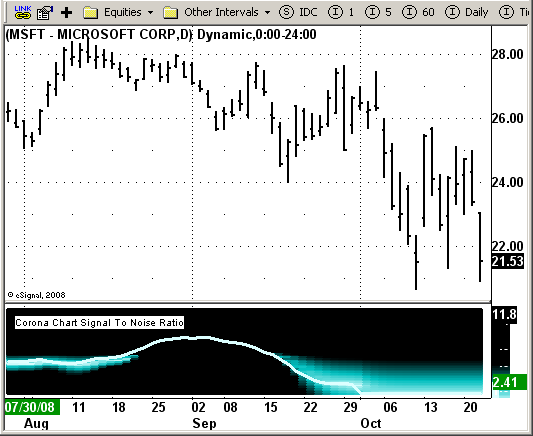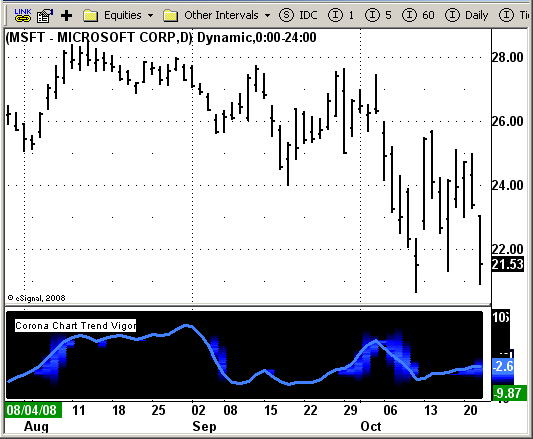 EFS Code:
PHP Code:
/*********************************

The code has been ommitted from this
post due to size limitations of the forums.
To view the code, please download the
forumulas and view them in th EFS Editor.

*********************************/